It's the Race to the Top.
This event is for the American advisor that is always focused on increasing performance to increase production. It's about how fast can you get to the top of your potential.
Apex isn't for product training, doesn't contain irrelevant breakout sessions or competing sessions that force you to choose and leave you feeling that you didn't get the ROI you wanted.
Apex is an event to allow you to fully focus on you and your performance so that you can return back to your practice refreshed, rejuvenated, and ready to be your absolute best for your clients and agency/firm colleagues.
Don't come if you expect the same 'ole, same 'ole conference. Do come if you need one opportunity a year to disconnect from everything and get centered on your growth plan for yourself.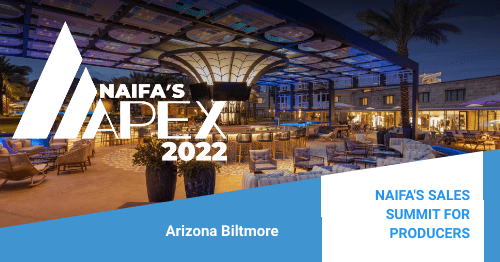 *********************************************************************************